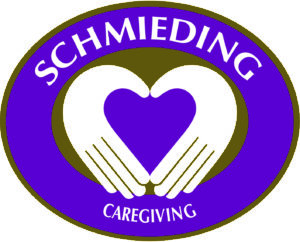 The Central Texas Aging, Disability & Veterans Resource Center's Center for Caregiver Excellence provides the unique Schmieding Caregiver Training for family caregivers and the community home caregiver workforce.
The Schmieding Home Caregiver Training Program educates individuals to care for older adults in the home. Whether your goal is to work as a paid caregiver or help care for an older family member we want to help.
Our training program emphasizes a holistic approach to caring for older adults using the 3 H's (Heart, Head and Hands) approach to caregiver education. We believe well trained home caregivers must possess a combination of skills, have knowledge of safe practice standards, and be sensitive to the individualized needs of older adults and their families.
Instructors for the program are licensed nurses, selected for their knowledge and experience in home care. Instructors use a variety of interactive teaching methods to enhance the learning experience and are committed to training high quality home caregivers. All of these things, combined with low student-teacher ratios, result in what we believe to be unsurpassed quality training.
Schmieding training courses cover elder care from minimal need with supervision of the elder, to care for those who need maximum assistance. A special course on Alzheimer's and other Dementias is available. If you are caring for an elder who needs special advocacy assistance we provide the Family Care Advocate training.
Low cost loans are available for those who need financial assistance to attend the Schmieding courses.
Center staff is available to provide further information and resources pertaining to elder caregiving fitted to your needs and preferences.