The Central Texas Aging, Disability & Veterans Resource Center (CTADVRC), through funding from the Department of Veteran Affairs assists Veterans and their dependents in determining resources that are available to them. The CTADVRC provides Veterans, active military and their family assistance through the following four programs:
Veterans Options Counseling
Our Veteran Options Counselors provide Veterans over the age of 60 and/or with disabilities decision supports regarding long-term service and support options available in the community.  The Veteran or family caregiver receives information on options which may include services available through the Department of Veterans Affairs, the Veterans Commission; or civilian community services.
Veterans Directed Home and Community Based Services Program (VDHCBS)
Veteran-Directed Home and Community Based Services provides Veterans of all ages the opportunity to receive consumer-directed Home and Community Based Services. VDHCBS is for Veterans who need skilled services, case management, and assistance with activities of daily living (e.g., bathing and getting dressed) or instrumental activities of daily living (e.g., fixing meals and taking medicines), are isolated or their caregiver is experiencing burden.
Through this program Veterans and their caregivers have more choice and control over their long-term care services. Referrals to this program must come through the Central Texas Veterans Health Care.  The CTADVRC can provide information about the program and its services.
Veterans Directed Respite Program (VD-Respite)
Veteran-Directed Respite program gives Post 9-11 Veterans who are utilizing the Post 9-11 Caregiver Stipend Program the opportunity to receive consumer-directed Respite Services. VD Respite care is for Veterans who have family caregivers in need of respite.
Veterans in this program receive a flexible budget for respite services that can be managed by the Veteran or the family caregiver. Referrals for this program must come through the Central Texas Veterans Health Care Service. The CTADVRC can provide information about the program and its services.
Operation Family Caregiver
Are you living with a Veteran and struggling with the medical care, appointments and medications schedules? Operation Family Caregiver is a free and confidential program offered through the Rosalynn Carter Institute (RCI), designed to bring problem-solving training and resources to service members and their families. This free program assists with stress management by using problem solving and empowerment tools. We provide caregivers with effective supports to promote caregiver health, skills and resilience.
Bell County Veteran's Service Office
The Bell County Veterans Service Office is dedicated to assisting Veterans and other eligible persons of Bell County with obtaining department of Veteran's Affairs benefits.
The goal of this office is to educate Veterans about the VA and its benefits and to empower the veteran with knowledge in order to make informed decisions and obtain favorable outcomes. Claim assistance is also provided as well as VA Claims training and education.
To schedule an appointment: 1-254-933-5915
The Texas Veterans Portal is a resource for veterans, their families, and their survivors. We have compiled helpful information from many government agencies here so you can find the assistance, services, and benefits you need. For immediate assistance, call 2-1-1 or 1-800-252-VETS (8387).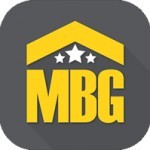 MyBaseGuide is the most recognized and trusted resource for military base guide, phone directory, maps and information available for the military. With over 150 installations throughout CONUS, Alaska and Hawaii you will quickly find up to the minute base information covering all branches of the military including Army, Navy, Air Force, Marine Corps, Coast Guard and Joint Bases.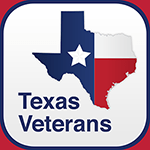 The Texas Health and Human Services Commission (HHSC) has developed a mobile phone app to give Texas veterans quick access to crisis hotlines and other resources.
The app, which can be downloaded from both Google Play and the App Store, works on most iPhones and Android mobile phones. It provides information about local, state and national resources available to Texas military veterans.